take away! take out!
én thuisbezorgen!
elke vrijdag en zaterdag
16:30 tot 19:30 uur
(aangepaste tijden voor de periode van de avondklok)
doe je mee?
♥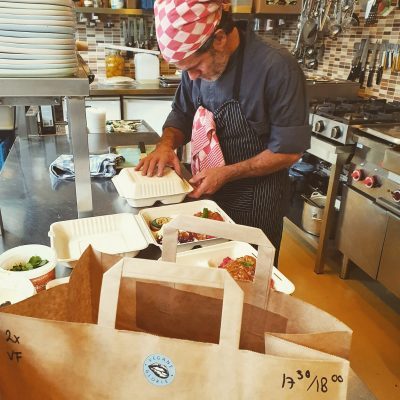 due to the corona crises we have to be closed, but let's eat delicious food together! so join us in our...
take away, take out, deliveries
every Fridays and Saturdays
from 5 pm to 8 pm
We will be closed for take away on the 25th and 26th of December, so see you on the 1st and 2nd of January!
♥
momenteel gesloten vanwege de corona maatregelen..
maar wanneer het weer kan...
kom je dan weer dineren? gezellig!
donderdag tot en met zondag van 17.00 uur tot 22 uur
(vanaf 17.00 diner de keuken sluit om 20.00 uur, maar Vegane Glorie is gewoon open, dus blijf heerlijk hangen, enorm gezellig, voel je welkom!)
maandag, dinsdag en woensdag

- gesloten
Voor de duidelijkheid, nogmaals: de keuken gaat om 20.00 dicht maar gezellig natafelen vinden we enorm leuk
(de keuken sluit om 20 uur, maar Vegane Glorie natuurlijk nog niet)
Monday - closed
Tuesday - closed
Wednesday - closed
Thursday - open from 5 pm to 10 pm
Friday - open from 5 pm to 10 pm
Saturday - open from 5 pm to 10 pm
Sunday - open from 5 pm to 10 pm